Leasing bollards is the perfect solution, if you need a temporary solution in a moment's notice. Our D.D.A compliant event bollards are ideal for events such as sports games, markets or seasonal happenings. We lease the bollards for any amount of time and take care of the installation as well. We also offer finance if you decide to purchase them later.
Our event bollards come in many different shapes and sizes. Choose from our range or have a talk to our customer service team to find a customised design that suits you. Every event is unique and has unique security requirements. We accommodate for your particular needs and requirements.
When you hire our Event Bollards, we take care of all the logistics. We consult, manufacture and install Australia wide. We can deploy at a moment's notice. We will be there throughout the entire process, providing consultation and taking care of all the logistics.
Event Bollards at Luna Park and St Kilda Esplanade Market
Deployed only days before Christmas, the Luna Park installation was a huge success. It all started with a consultation on the best solution, taking into account traffic flow and pedestrian access, and ended before the busy festive season with a quick deployment and a satisfied client.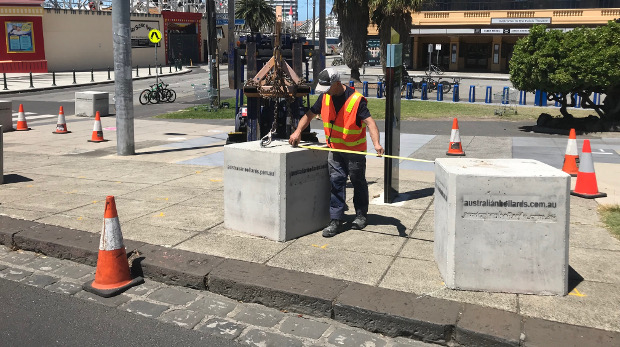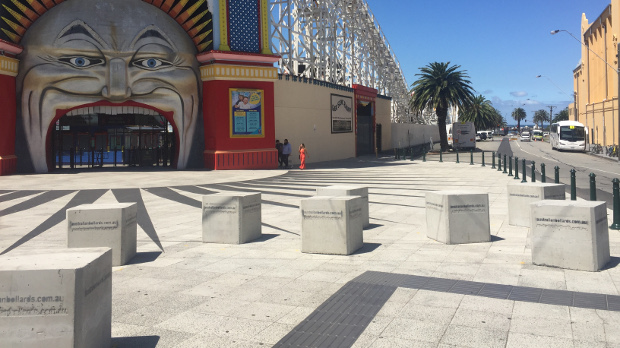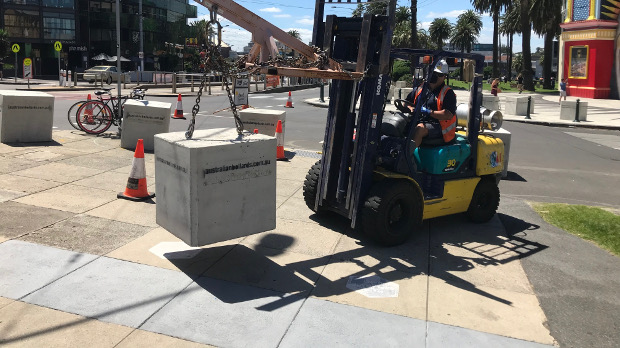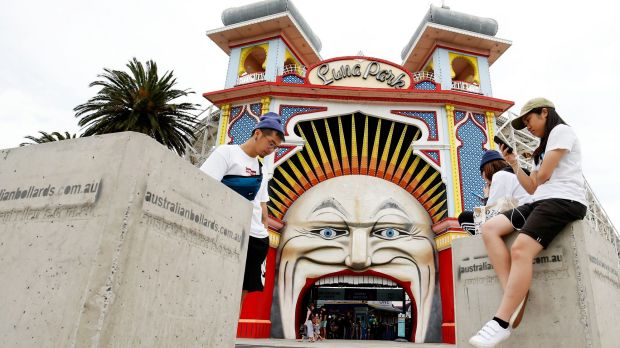 Event Bollards at Point Cook Pop Up Park
We have recently installed concrete event bollards at Point Cook Pop Up Park. Murnong Road will be closed off from traffic and our bollards making sure no vehicles can enter. The weight of each bollard alone is enough to stop a vehicle at speed, but they also include a propriety security insert to make them even more impact-resistant.
Event Bollards at Bendigo Easter Festival
While guests flocked to the scrumptious food stalls, exhilarating rides, and Sun Loong - the longest imperial dragon in the world – our temporary event bollards stood guard inconspicuously at the entrance. The bollards, installed just for the duration of the event, gave organisers the peace of mind they needed to focus on what mattered instead of worrying about safety issues.